As I look back on the week we spent in TN with some people that we supposedly did not
know
I can only explain the way I feel by saying that I just
knew
that it was going to be a great thing. I have some mixed thoughts as I wade my way through the pictures. I can hardly believe we won't see the Smalls any more than I can believe we really had to drive almost 10 hours for the experience. Arriving around supper (convenient) Sunday night, we sat in their living room and had some great conversation. Monday was a quiet day as
drhibiscus
was at work and
Sarah
had Monday Fun Day classes, so Neal and I sat drinking
hot
tea in the garden, enjoying the heat and wondering how we came to be so blessed ...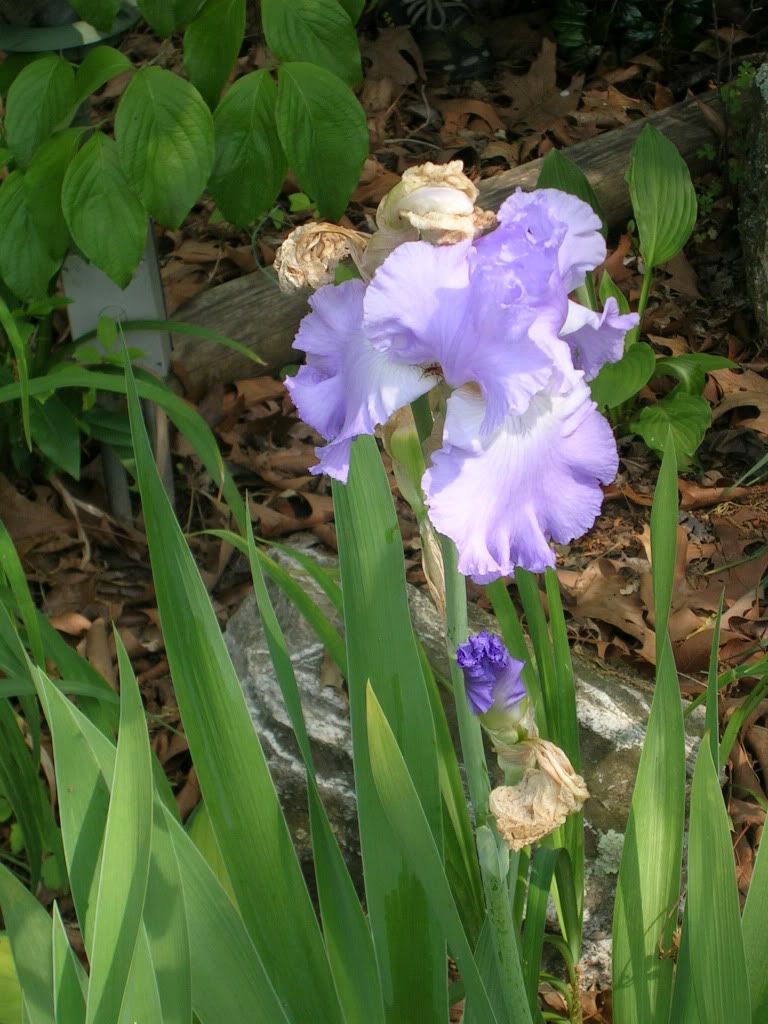 OK ... so I see a plastic wrapper of some kind in behind the iris ... these people said they were environmentally concerned ... what is up with that? I can tell you one thing, though ... I know just where I would be today with my cup of tea
if I had a choice.
The reality is that we have school to finish up in just under 5 weeks, and the grass is half way up to my knees (and there is a lot of it), and it's laundry day and I live in Southwestern Ontario, so I need a jacket to go outside still. As much as we have always wanted to stay in Tennessee (since our first stay as a couple, back in 1997) I think there is a tad more to consider than simply saying "let's move to Blount County", even if we've had encouragement from a few people we were priviledged to meet along the way ...
brownsugar
jenig
sixredheads
Suzanne
partyoffive
(
fyftn
)
QueenoftheHill
sharonkay
weesma
and
blogless,
lurking
leigh.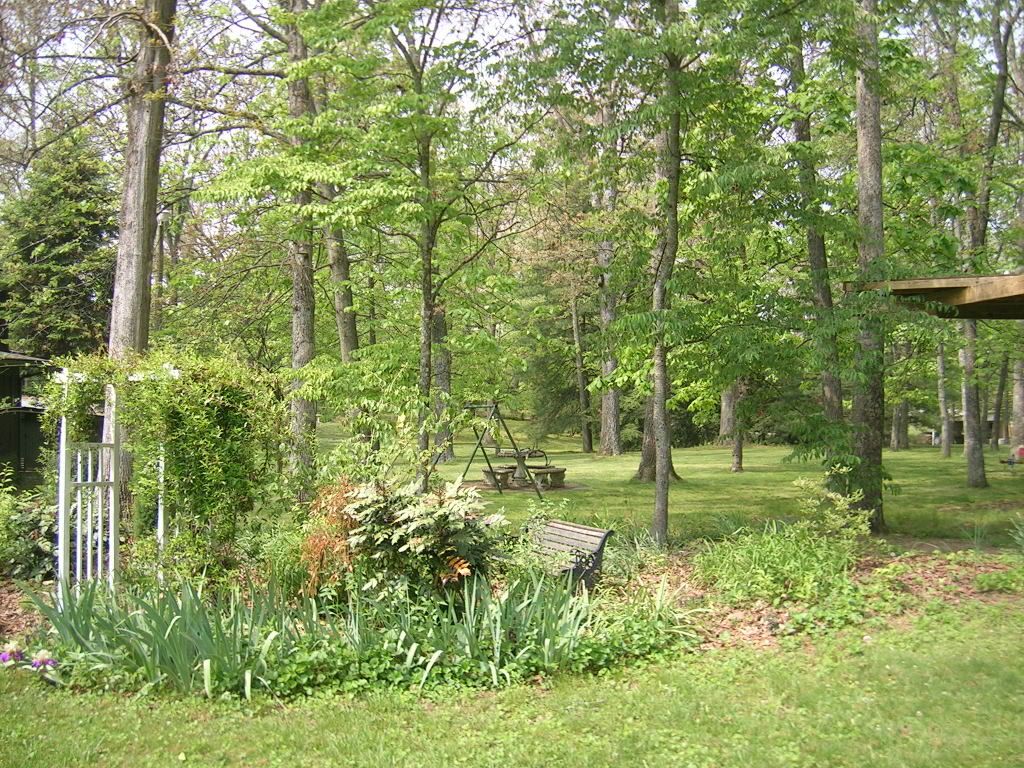 you saw a beautiful woman in your backyard
because she was with her family
and her love for them shone through her eyes
and it caused her to notice things
she had, perhaps, never seen before
or had not taken the time to see
as beautiful, too
and she picked up a toad
even though she knew
she would get pee-ed on
for hands can be washed
but time will not stand still