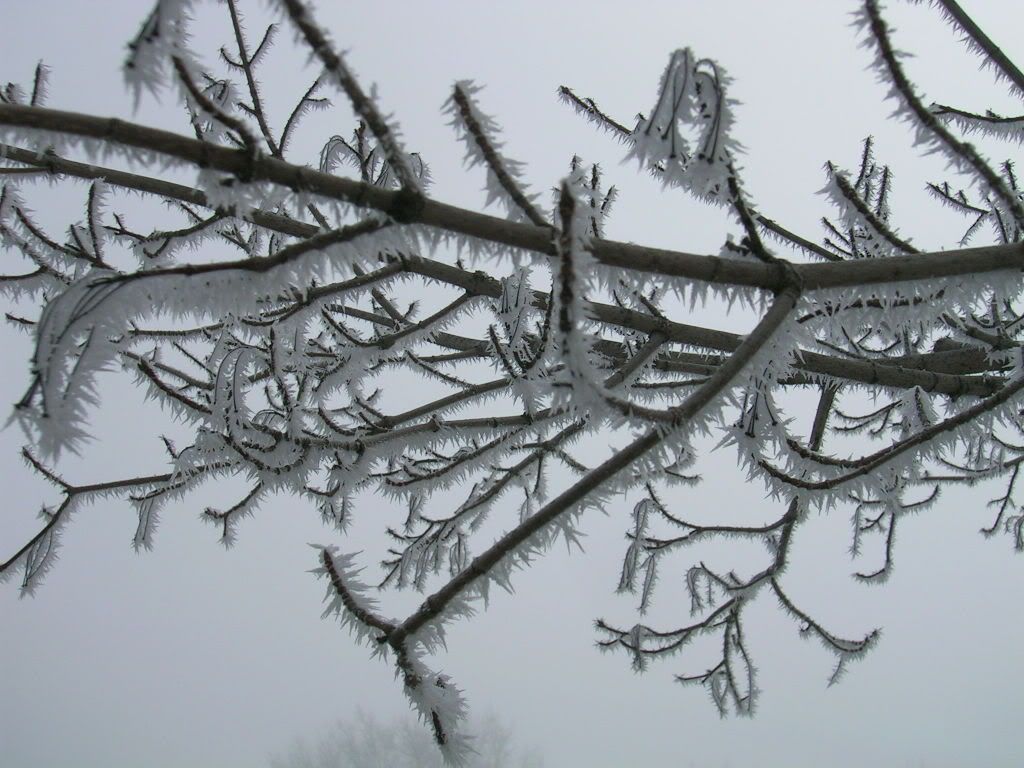 As I was searching through my photographs for a throwback to post, I came across this one my husband took only a few months ago. By now, things have changed greatly as this maple is almost ready to completely unfurl her leaves, the sky is clear and blue and the grass underneath this tree needs cut for the first time this season. Seeing this image made me reflect on the past frosts of my own life; those times when everything seemed at a stand-still, without the promise of anything to come. Not always a time of desolation or depression, even, just a stillness ... a missing what is right around the corner simply because I could not or would not envision it. That time of year in Ontario where you just cannot imagine spring because winter is everywhere you look. Sometimes our hearts can get like that if we aren't careful ... and it made me think of Robert Frost.
The Road Not Taken
Two roads diverged in a yellow wood,
And sorry I could not travel both
And be one traveler, long I stood
And looked down one as far as I could
To where it bent in the undergrowth;
Then took the other, just as fair,
And having perhaps the better claim,
Because it was grassy and wanted wear;
Though as for that the passing there
Had worn them really about the same,
And both that morning equally lay
In leaves no step had trodden black.
Oh, I kept the first for another day!
Yet knowing how way leads on to way,
I doubted if I should ever come back.
I shall be telling this with a sigh
Somewhere ages and ages hence:
Two roads diverged in a wood, and I -
I took the one less traveled by
And that has made all the difference.